Welcome to Sun Dance Golf Course!
Sun Dance Golf Course first opened its doors in 1963 and has always been considered one of Spokane area's hidden gems of golf courses. Sun Dance is known for its tall evergreen trees' lining every hole as well as its small, but phenomenally maintained greens. If you can score at Sun Dance you can score anywhere! The trees and small greens make Sun Dance great for beginners and the avid golfer as it helps shape shots and improves a player's accuracy. The course is located just minutes from downtown Spokane but offers that sense of solitude. If you're looking for a course that offers affordable golf, is family friendly, and is all in all Spokane's best golf value then come on out and enjoy THE DANCE
---
Sun Dance Ladies 18 hole group.
The Sundance Ladies 18 Hole Club invites you to our first Spring sign-up meeting of the 2018 Golf Season.Meeting March 28th in the Bistro with an Italian Luncheon. We have tee times afterward at 1:00 weather permitting so bring your clubs. Our official first golf day is April 4th at 10:00 a.m. We welcome new members and associates so bring your friends!
---
Sun Dance Opening for business!!!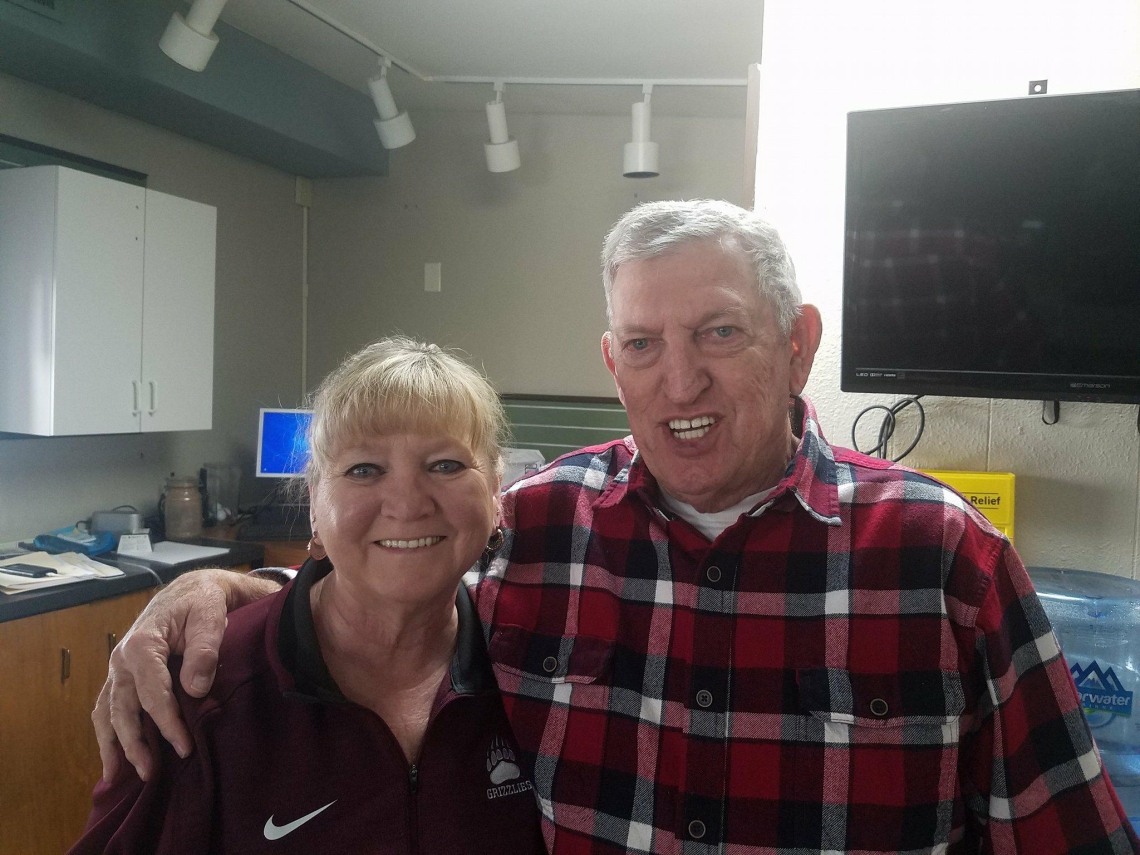 Today is get the Pro shop cleaned and ready for action. Here we have Fred and our new Pro Shop employee Kandee Pierce in the shop. They will be two of the employees that will be greeting your smiling faces in the mornings.
Tomorrow and Sunday the range will be open from 10 -2. On Monday the grounds crew will be cleaning the fairways, and greens off. Snow off 15 fairways. 1, 7 and 12 are the holdouts.
The projected date for opening is now Wednesday (Shelly's projection), so we are hoping. Hopefully carts will be allowed on course as well. (Please call to verify that on your day of fun) We will have staff in the Pro Shop starting tomorrow to start taking tee times. Also you can book tee times thru the Web Site. Keeping with tradition we will keep the price for a round at dollar a hole until the first of May.
Mens Club, dues are $65.00 this year, and we will be collecting that for the club.

See you shortly at the "Dance"
---
Watch for specials thru this Website and Facebook in the upcoming months.
Any questions feel free to contact us @466-4040 (Leave a message) or thru Facebook.
---
Facebook